Today's Toddle Along Tuesday topic is Must haves! I may not have a kid yet but I still have my own must haves! We got a
Panini Maker
as one of our wedding presents and have used it nearly weekly from there-in out. Grilled cheese, peanut butter & jelly panini's, turkey panini's, breakfast sandwiches, you name it. There are all kinds of fun recipes to try on it and I can never turn down a soup and sandwich. I also really enjoy not having to slather my grilled cheese with butter before cooking it! Quick & nutritious!
I haven't tried this recipe yet but I'm looking forward to trying it
found here
!
Ingredients
1 focaccia bread, quartered
1/2 cup prepared basil pesto
1 cup diced cooked chicken
1/2 cup diced green bell pepper
1/4 cup diced red onion
1 cup shredded Monterey Jack cheese
Directions
Preheat a panini grill.

Slice each quarter of focaccia bread in half horizontally. Spread each half with pesto. Layer bottom halves with equal amounts chicken, bell pepper, onion, and cheese. Top with remaining focaccia halves, forming 4 sandwiches.

Grill paninis 5 minutes in the preheated grill, or until focaccia bread is golden brown and cheese is melted.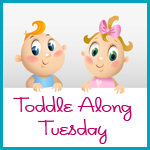 What is your must have item??